SAGE 200

BULK STOCK TRANSFER

Bulk Stock Transfer
Bulk Stock Overview
The Roundhouse Bulk Stock Transfer module extends the functionality provided by Sage to enable multiple stock items to be transferred from one location to another in one simple to use form. In addition, a Stock Transfer Note may be printed detailing the items and quantities to be transferred.
This is ideal for movement of stock between warehouses such as:
Consignment Stock
Van Sales
Multiple warehouse locations
Rapid Stock Transfer Entry
Stock Items may be added to a stock transfer in a grid on a line by line basis in the style of SOP Rapid Order Entry. Item codes may be fully or partially typed with the option of selection from a drop down list.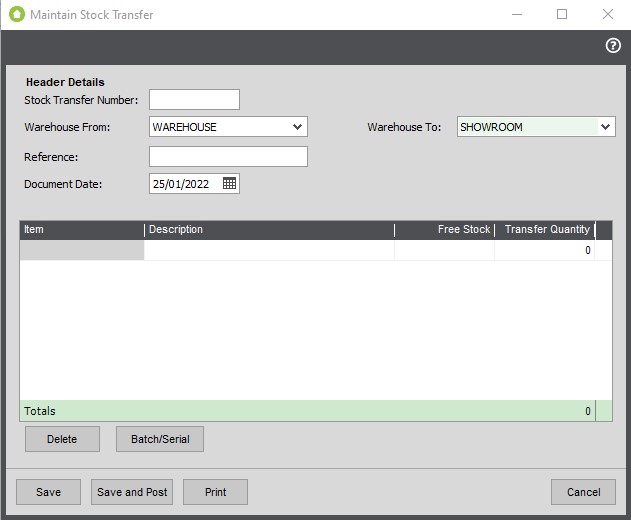 A Stock Transfer may be saved so that it can be posted at a future time, or saved and posted immediately.
Transfer Document
When a Stock Transfer is posted, an Internal Stock Transfer document is produced detailing the locations and stock items involved.
Any stock items that are unable to be transferred at the time of posting, perhaps due to insufficient stock, are also shown with an appropriate explanation.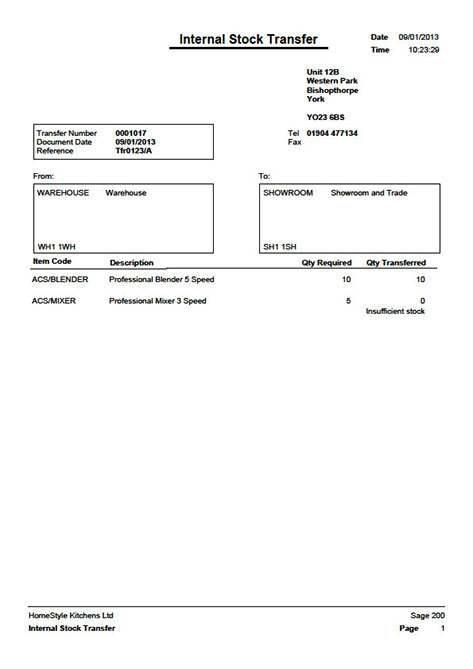 Stock Transfer Enquiry
All stock transfer history may be displayed in a grid and can be filtered by warehouse, date or their print status. Unprinted stock transfers may be amended or cancelled.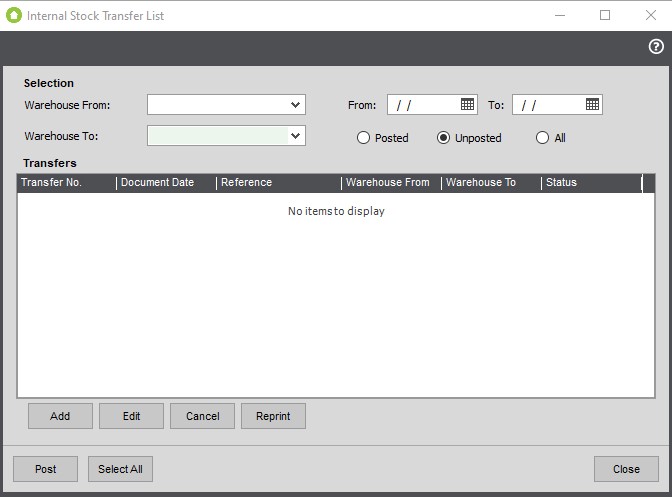 For further information on this and other Roundhouse Add-ons for Sage 200, please contact your Sage Business Partner.