SAGE
CUSTOM

SOLUTIONS

We specialise in the provision of Sage 200 Additions, bespoke development,
and pride ourselves in our independence from any Sage Reseller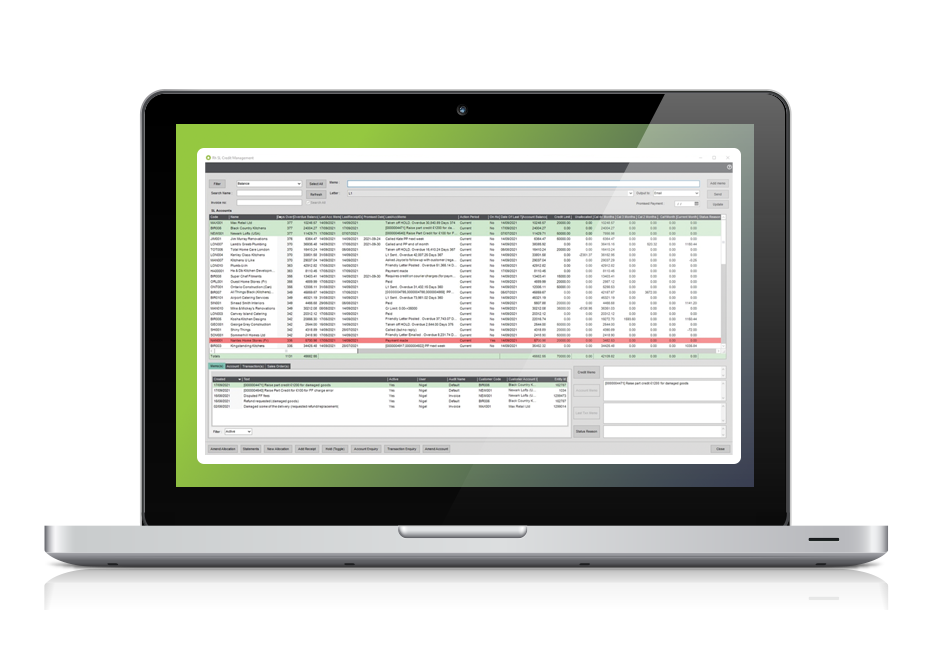 The company was formed in April 1999, and has a team of dedicated development professionals.
Our team of programmers is skilled in a variety programming languages including Microsoft Visual Basic .NET, MS SQL Server.
We also specialise in the integration of our software products with many accounting applications to minimise duplication of effort.
WHAT WE
DO
Roundhouse is one of the UK's leaders in custom Sage 200 software. We have been developing software applications for integration with Sage for over 20 years and with our experienced team the process results in seamless integration and reliable robustness.
A valuable part of our service is the advice and help given on the exact method of implementing our application software to fit both your immediate and longer-term requirements.
The Roundhouse team is dedicated to providing a value for money service. We believe in allowing the customer to enjoy the benefits from a tailored service, and the delivery of tangible results on a daily basis.
Our customer base is so varied but our principles remain the same for every project: design and deliver software to increase revenue, streamline business administration, increase efficiency and reduce costs.
To get more information about any of our products please view the relevant page or get in touch today on:

BESPOKE

SOFTWARE DEVELOPMENT

Roundhouse offer bespoke, one-off requirements for Sage 200. We work with you to examine your requirements and determine the right solution for your business.
Popup Alerts for Sage 200. Popup Alerts may be defined against Sales and Purchase ledger accounts, SOP Delivery Addresses, Stock Items and even individual stock item batches/serial items.
NL Budgets & Dataview. Our Nominal Ledger Additional Budgets enhancement for Sage 200 enables up to 4 additional budgets to be maintained per accounting period for each NL account.
Head Office Invoicing. This enhancement for Sage 200 enables Head Office accounts to receive sales order invoices for their Branch accounts.
Inter Entity Accounting Module for Sage 200. Our Inter Entity Accounting Module (IEAM) is a Sage 200 enhancement that simplifies processing in a multi-company environment.
Stock Item Import / Update for Sage 200. This provides a simple way to update stock items on bulk with values which change.
Direct Debit for Sage 200. Our system allows for Sage Pay to collect direct debit orders and keep all your customers information safe in one place with no fuss.
Bulk Stock Transfer Sage 200. This module extends the functionality provided by Sage to enable multiple stock items to be transferred from one location to another in one simple to use form.
Nominal Journal and CB Import for MS Excel) (Sage 200). The Roundhouse MS Excel file import for Sage 200 Journal is desktop program file which will connect to Sage 200, validate and import one or more NL Journals for one or more Sage 200 companies from a single MS Excel worksheet.
Credit Manager. Our is a simple and easy to use enhancement for Sage 200, designed to minimise and speed-up the work required to collect the money owed to your business.
Odyssey Web Shop. A fully Integrated eCommerce solution for Sage 200 which allows your retail clients and trade customers (B2C and B2B) to place orders either on account, or with on line payments swiftly and efficiently.
Our team of developers are skilled in a number of programming languages including Microsoft Visual Basic .NET, and various database systems including Microsoft SQL Server.