NL ADDITIONAL BUDGETS
Nominal Ledger Additional Budgets
NL Additional Budgets Overview
The Roundhouse Nominal Ledger Additional Budgets enhancement for Sage 200 enables up to four additional budgets to be maintained per accounting period for each NL account.
Whilst typically one might record an 'Original Budget' which would remain static during the course of a year (with the Budget This Year field being amended to reflect a revised view), the new budget fields may be used for any purpose and may be re-named to suit any specific requirement.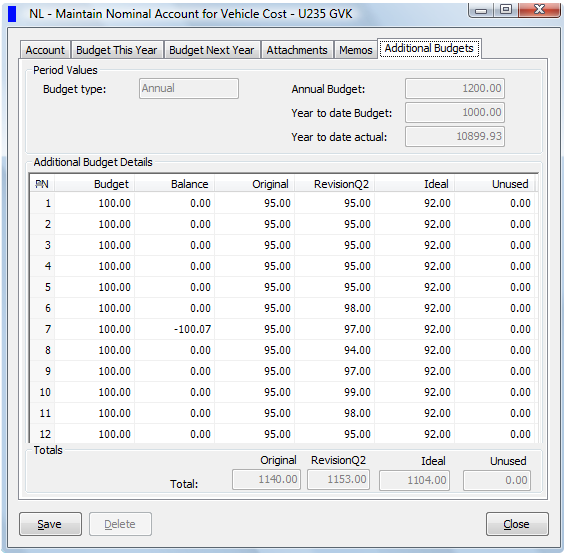 NL Additional Budgets
Excel Reporting

Highlights

Additional Budgets may be used in Excel reporting in conjunction with a special Roundhouse data view to display budgets, actuals and variances in a single row per Nominal Account.

The highlighted yellow column in the example above shows an Additional Budget for period 1.
Configuration and Options
The additional budget descriptions are specified in a Configuration form (See Fig 3). The Additional Budgets may be preset by being copied from either the original Sage 200 budget (Budget This Year) or from any of the other Additional Budgets (See Fig 4).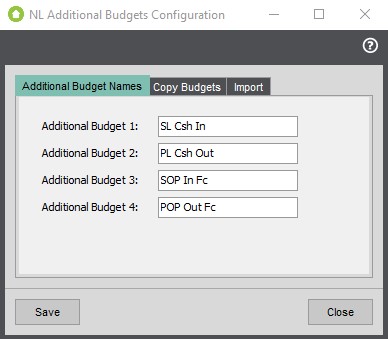 Fig. 3 – Additional Budget Names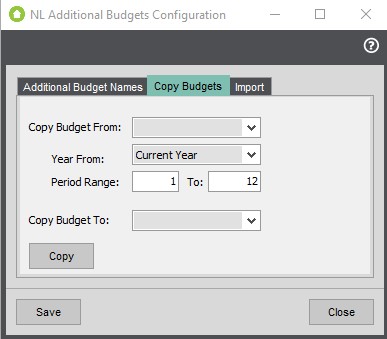 Fig. 4 – Copy Budgets
For further information on this and other Roundhouse Add-ons for Sage 200, please contact Roundhouse.